When:
January 16, 2019 @ 7:00 pm – 9:00 pm
2019-01-16T19:00:00-06:00
2019-01-16T21:00:00-06:00
Where:
Jesse Brown VA Hospital
820 S Damen Ave
Chicago, IL 60612
USA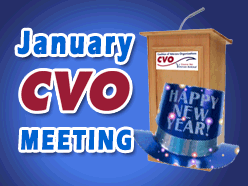 The first meeting of 2019 for CVO will be held this coming Wednesday, January 16th at 7 PM in the 2nd Floor Conference Room of Jesse Brown VA.
We'll bring you up to date on what's been going on with CVO over the last few months. The key presentation will be on the new bill for Dental Care for Veterans, HR 96. Come ready to contact your Congress Person to get Co-sponsors for the new bill!!
Also, the Executive Committee will meet at 6 PM before the regular membership meeting. EXECUTIVE COMMITTEE MEMBERS: ARRIVE EARLY (5:45 PM) FOR THE EXECUTIVE COMMITTEE MEETING!
If the weather is bad, call 773-243-2335 (CVO Voicemail) to find out if the meeting is going to be held or cancelled.
As usual, there will be refreshments and parking will be validated. Get parking validation BEFORE the meeting, when you arrive.