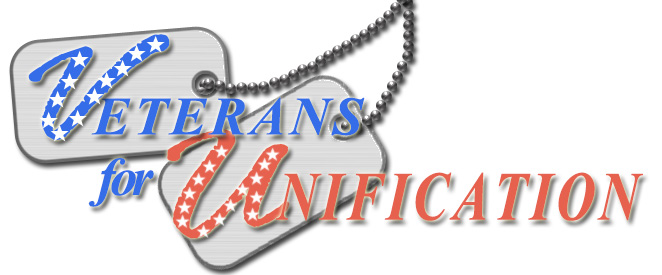 Join Veterans For Unification at their next meeting on August 3, 2019. Veterans For Unification is an Organizational Member of the Coalition of Veterans Organizations.
Veterans for Unification
August Meeting
Saturday
August 3, 2019
10 – 11:30 AM


Oak Park Public Library
Second Floor, Small Meeting Room
834 Lake Street, Oak Park, IL
(Click for directions)
Phone (708) 383-8200
1 block West of Oak Park Ave and about 3 blocks east of Harlem
Street & Indoor parking – WC Accessible – Public transportation: contact RTA
Guests:
Linda Chapa LaVia
Director of the Illinois Department of Veterans' Affairs

Dr. Mark Weiman D.M.D
A presentation about the dental bill H.R.96
Refreshments & Camaraderie
There will be refreshments available.
We look forward to seeing you.
Please arrive early.
OPEN MEETING. EVERYONE IS INVITED TO ATTEND.
For More Information Call: 847-827-0835
Veterans for Unification is a not for profit 501c (3) Organization. All Donations are tax deductible.
Dues are only $20 a year for a great cause: Please join us today.
This organization welcomes all veterans and those who support veterans.
Send your check or money order to:
Veterans for Unification
805 Lake Street #198
Oak Park IL 60301