Feb
21
Wed
Veterans Resource Fair

@ Triton College Student Center
Feb 21 @ 11:00 am – 2:00 pm
Student veterans as well as veterans from throughout the community are invited to attend the Veterans Resource Fair, presented by Triton College Career Services.
The Veterans Resource Fair is Wednesday, Feb. 21, from 11 a.m. to 2 p.m. in Room B-204/210 of the Triton College Student Center, located on the west side of campus, 2000 Fifth Ave., River Grove.
The event is free to attend and lunch will be served to all veterans.
Organizations and companies will be on hand to share information and help connect veterans with services and resources including housing assistance, disability and pension claims, health screenings and more. The event will include a free lunch for all veterans.
Organizations participating include:
       America Works of Illinois
       Illinois Department of Veterans' Affairs
       Hines VA Women Veterans Program
       Disabled American Veterans
       Chicago Zoological Society
       Wounded Warrior Project
       Cook County Recorder of Deeds
       Volunteers of America
       YMCA of Metro Chicago
       Cook County Dept. of Public Health
       Cook County Veterans Affairs
       Pace Bus
       Forest Park Vet
       U.S. Bank
       Illinois Secretary of State
       and more.
For more information, call (708) 456-0300, Ext. 3805.
February 2018 CVO Meeting

@ Jesse Brown VA Hospital
Feb 21 @ 7:00 pm – 9:00 pm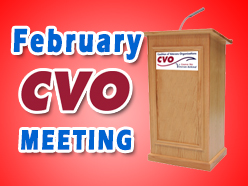 The next meeting of the Coalition of Veterans Organizations will be held in the 2nd floor Conference Room of the Jesse Brown VA Medical Center at 7 PM on this Wednesday, February 21st.
The Executive Committee will meet at 6 PM in the same location. If you want to attend and see what the Executive Committee does, arrive at 6 PM.
The Agenda for the Membership Meeting will include a presentation on "The Right to Heal Campaign," a campaign against the increasing privatization of the VA. We will also have reports on the Veterans Against Violence Campaign, the CVO struggle for Dental Care for Veterans and other issues of importance to Veterans and their families.
Light refreshments will be served. Parking will be validated.
Come out and support CVO!
Feb
24
Sat
NWVU Black History Month Fund-Raiser 2018

@ Illinois Community Women Veteran's Center
Feb 24 @ 6:00 pm – Feb 25 @ 12:00 am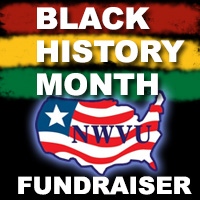 National Women Veterans United Black History Month Fund-Raiser