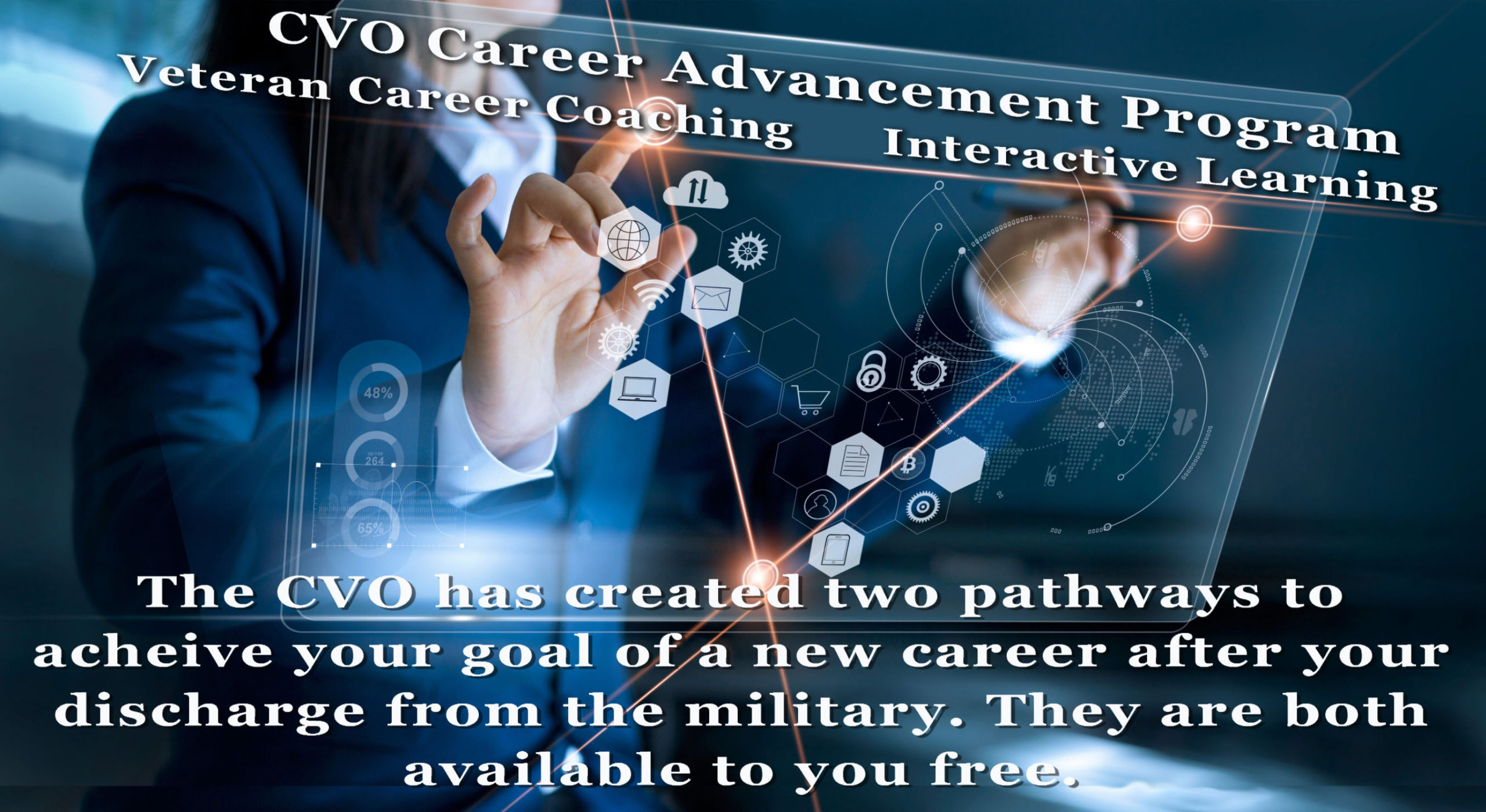 Get the job that will launch your career.
Gain the confidence and skills to start your career with the job you want.
CVO will be there with two FREE programs you can choose:
Self-serve interactive technology with career support and one-on-one coaching.
The self-serve interactive technology will let you get the resources you want, when you want it. Explore a variety of videos, engaging exercises, and teaching modules in a fun interactive environment. Get immediate feedback from the interactive simulations to gain skills to understand your character strengths, know your earning potential, and match your military skills with civilian jobs.
This program permits you to explore all the resources on your own. You then may, if you choose, interact with a Career Coach. Your one-on-one discussions with a career coach is designed to equip veterans returning to the civilian workforce with confidence and skills to get the job you want, with personal coaching. Your coach will help you either use the self-serve technology and/or help you individually through the job search process.
To get started with either or both of these programs fill out the form below to submit a request for this FREE program.
Upon submission a coach will contact you and get you started.
The one requirement for the Career Program is that you join the Coalition of Veterans Organizations at this link: https://www.coalitionofvets.org/membership/
The cost for membership is $10.00.