Monthly Archives:
October 2019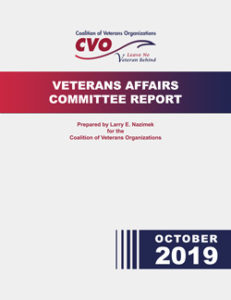 Veterans Affairs Committee Report for October 2019.
Read more [...]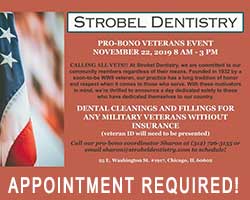 Strobel Dentistry to offer DENTAL CLEANINGS AND FILLINGS FOR ANY MILITARY VETERANS WITHOUT INSURANCE (veteran ID will need to be presented). November 22nd, 2019, 8 am – 3 pm.
Read more [...]
The next meeting of CVO will be this coming Wednesday, October 16th at 7 PM in the 2nd floor Conference Room of the Jesse Brown VA Hospital (820 S Damen in Chicago).The agenda will include a presentation by Adam Winters, the Veterans representative from Rep. Quigley's office (5th District). We will also discuss a major fundraising event in the spring of 2020 with Thaddies Holloway.
Read more [...]