Delphi Behavioral Health Group
Delphi Behavioral Health Group is a growing network of drug and alcohol addiction treatment facilities that provides the entire spectrum of care to those who are ready to start on the road to addiction recovery.
delphihealthgroup.com
---

Are you a veteran struggling with a substance misuse or co-occurring disorder (PTSD, depression, anxiety, etc.)? Are you a friend or other loved one of a veteran, and you want to learn more about substance use and PTSD among veterans or the ways you can help them? Information on rehab centers and VA options can be found at https://www.therecoveryvillage.com/resources/veterans/
---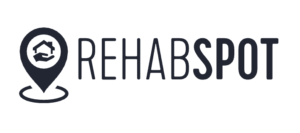 Since 2018, Rehab Spot has served as a critical source of information on addiction and recovery for those who are struggling with substance abuse disorders and co-morbid mental health conditions. Rehab Spot is owned by Recovery Worldwide, a national informational marketing umbrella for several addiction recovery-related properties. Rehab Spot works with a nationally recognized drug and alcohol treatment facility that provides treatment consultation and counseling, placement and enrollment into a treatment program, and payment/insurance information.
https://www.rehabspot.com/family/
---
Post-Traumatic Stress Disorder and Addiction
People suffering from PTSD often self-medicate with drugs and alcohol, which can lead to addiction.
https://www.addictioncenter.com/addiction/post-traumatic-stress-disorder/